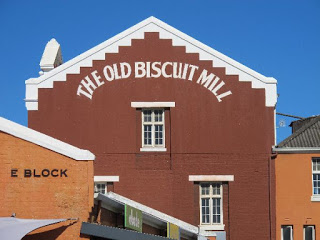 As it says – The Old Biscuit Mill
In an earlier post, Karen talked about the Real Food Market in London.
Over the past few years loads of fresh food markets have sprung up all over Cape Town.
As the name implies it was exactly that – a biscuit mill.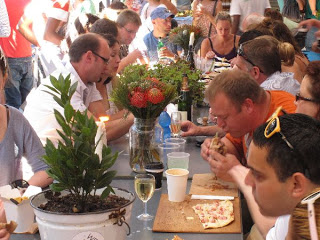 Eating at The Old Biscuit Mill
It now has a whole community of craft type shops, and a food market on Saturdays.
Lots of interesting foods and drinks to try out, from pizzas to stir fries and smoothies to craft beers, and a great selection of fresh stuff too.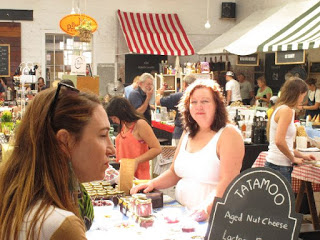 Karen at the Tatamoo stall
It is not of course only vegetarian produce, but here we found out about vegan cheeses, at the Tatamoo stall. Read about that
here
.
We would love to try and go vegan, but…….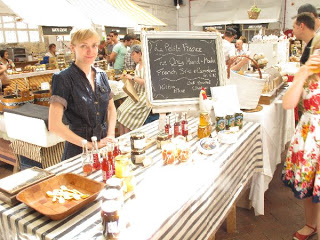 French cheese stall
who can resist a creamy French Brie or Camembert!!!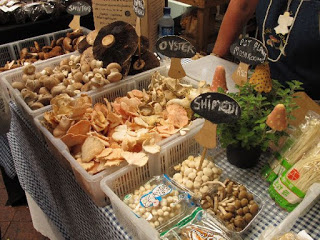 Fresh exotic mushrooms
And I love to stock up on assorted fresh
mushrooms such as oyster or shiitaki.
A lot smaller than the Biscuit Mill market, with some similar offerings, but here we get organic eggs at half the price one pays at the supemarket.
We have also become interested in the raw food concept, and came across a wonderful book called Easy Living Food which has over 200 Raw Food recipes.
We have started trying out some of these – watch out for them in later posts.
Bon apetit