Raw and Vegan – Chocolate energy balls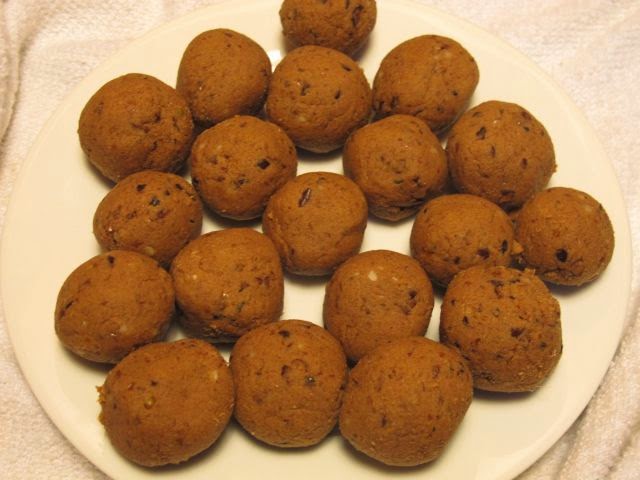 Chocolate balls
It's not often we make up a recipe, but we are on the boat again, and wanted something to snack on that was healthy and would keep us going.
We had seen various recipes for this type of thing, so looked at what we had on board, and this is the result.
They would have been even better if we had had desicated coconut to roll them in. But hey – that's life.
Ingredients:
250 grm pitted dates, soaked overnight
1 heaped tbsp coconut oil, melted
1 heaped tsp raw cacao powder
1 tspn cinnamon powder
1 tspn liquid stevia
1 heaped tbsp cacao nibs
1 heaped tbsp hemp seeds
4 heaped tbsp protein powder
Method:
Blitz the soaked dates in a bowl with a hand blender.
Start adding the ingredients, and use the blender for as long as possible.
Once the mixture becomes too firm, continue but using your hands like you are making dough.
You might want to vary the amount of protein powder to your taste.
Once all ingredients well mixed in, shape into balls and refrigerate.
As noted above, if you have desicated coconut, then roll the balls in some before refrigerating.
They were delicious!
Bon Apetit.