Veggie wraps – go organic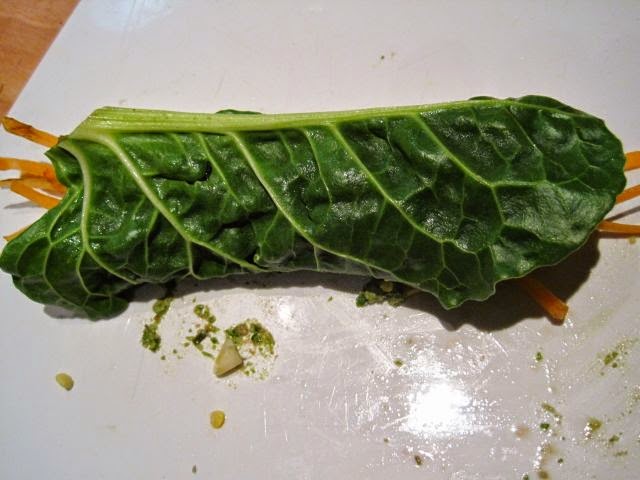 Veggie wrap
I have never been mad about standard type of wraps, as I try to stay away from those bready sort of carbohydrates
But a wonderful alternative is to use spinach leaves instead.
You hardly need a recipe as such.
Just try and use as much fresh organic produce as possible.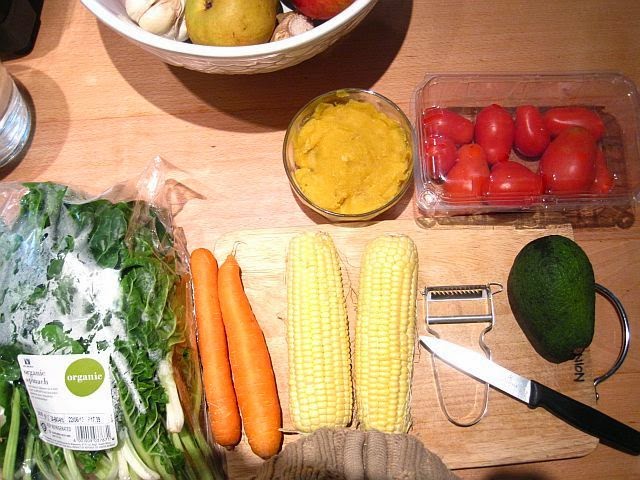 Organic ingredients and julienne peeler
Chop or julienne your chosen fillings.
(You can even buy a 'julienne peeler' – see one in the pic)
Spread a little humus on a spinach leaf and put in a selection of the veggies.
And roll!
Add some extra flavour by dipping them in tamari or soy sauce when you eat.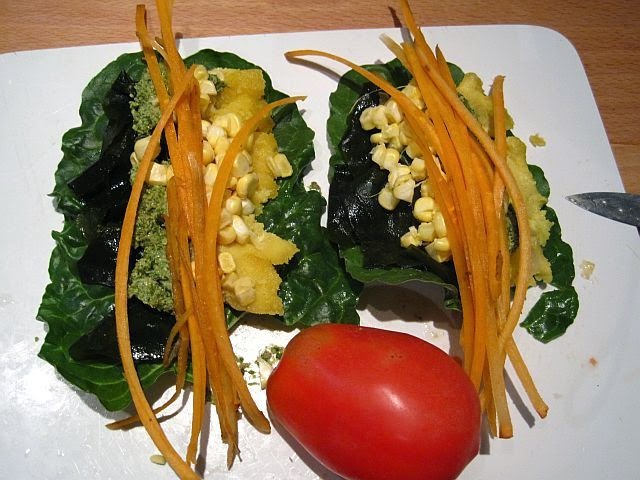 Making veggie wraps
Wonderful.
Bon apetit.