Sweet Treats – last of Feast 2014 – Raw Food course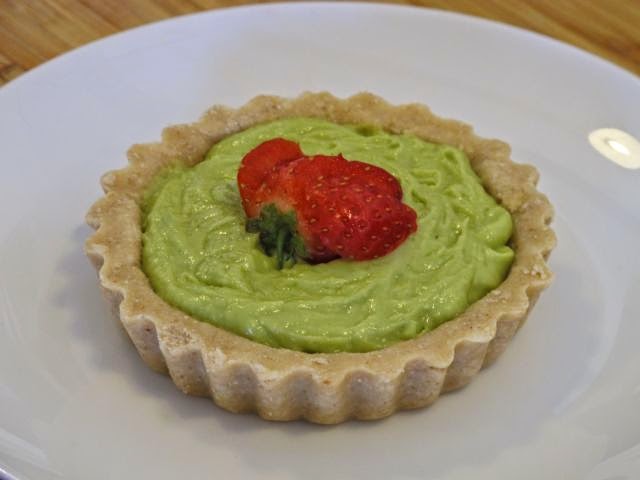 Lime custard tartlet – raw and vegan
Everybody seems to make smoothies these days.
They tend to be a bit hit and miss – very good or merely ok.
Here we learnt a whole lot about the basics of a smoothie and how to construct a good smoothie from taste, texture and health points of view.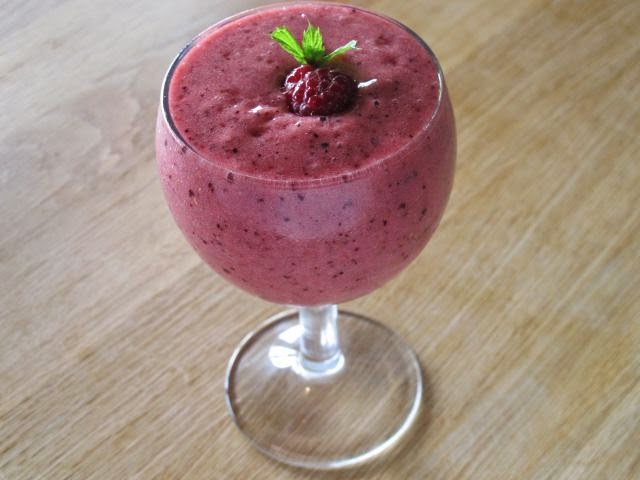 Banana Berry Smoothie
Then we all took our new found knowledge and came up with a concept.
As usual. I stuck with a rather traditional banana berry one, buy it was pretty good.
Some interesting and strange concoctions came from one or two of the others on the class.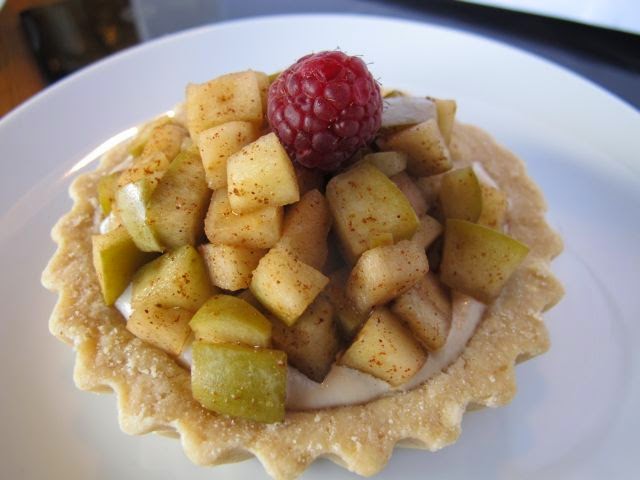 Spiced apple tart – raw and vegan
Then it was tarts and pastries.
Deborah demonstrated a lime custard (very similar to my home favourite lemon tart filling) which was used to fill an oat and nut flour tart crust.
We had prepared some spiced apples using the sous vide method mentioned in the last post, which was used to make an apple tart.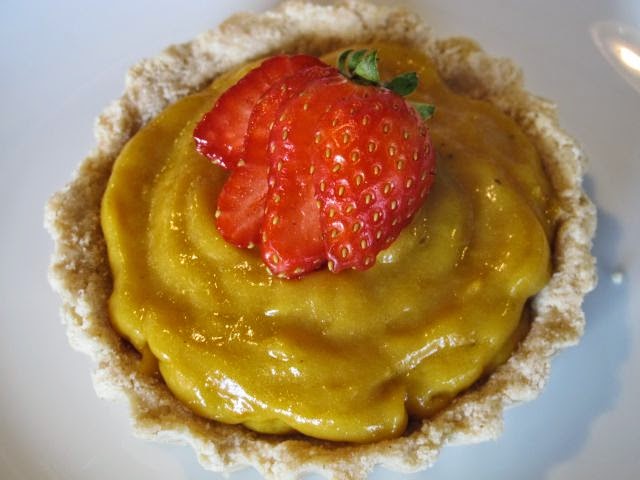 Mango custard tartlet
And another delicious preparation was a mango custard, again turned into a tart.
We ended off by making and rolling truffles – absolutely decadent!
So good they never got to be photographed.
In 2 weeks time I am going to do Deborah's Taste course – naturally still raw foods, but geared
towards menu planning and fine dining.
In the meantime – bon apetit!