Vegan 'NOT smoked salmon scramble'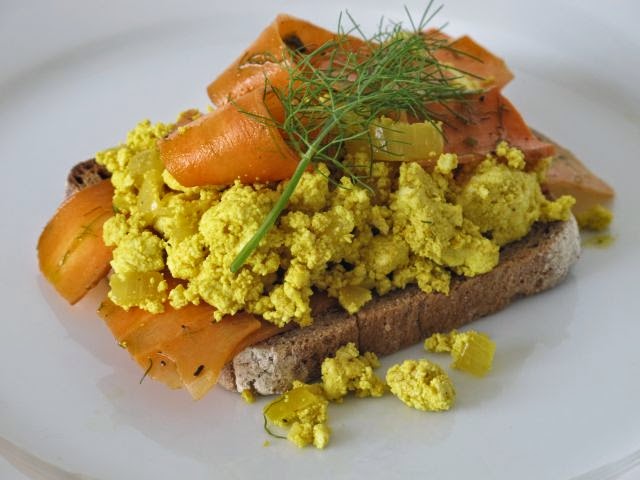 Among the new gadgets I discover at Deborah Durrant's Taste course was the cold smoking gun.
A very simple device but effective.
At the course, we used the smoke gun to smoke some marinated veggies, namely moolie and carrots.
I was quite taken with how much the carrots now resembled smoked salmon!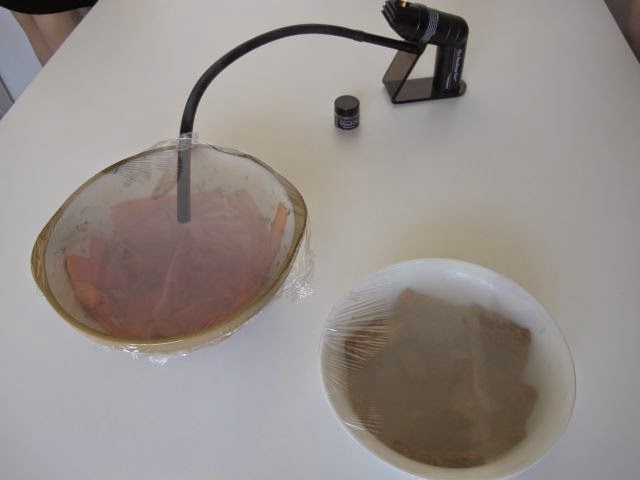 Using the cold smoke gun
While in UK, I purchased a smoke gun, as they were not particularly expensive.
In my carnivore days, one of my favourite breakfasts was smoked salmon and scrambled eggs on toast.
This inspired me to attempt a vegan look alike dish.
I thinly shredded some carrots, marinated them in oil, lemon juice, smoked salt and pepper for a while and then gave them the smoke gun treatment.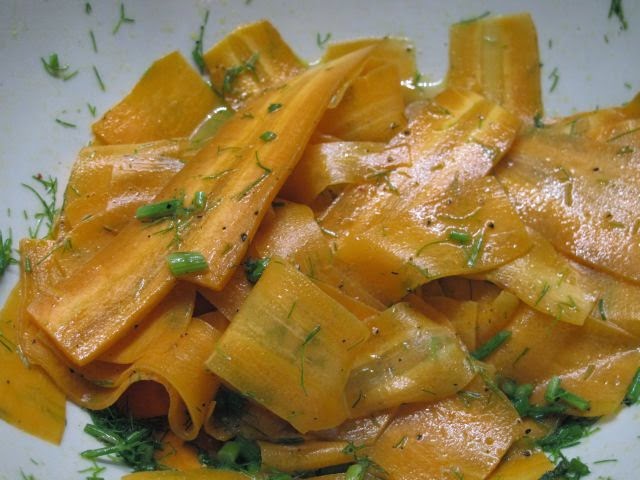 Some NOT smoked salmon
For the scramble, I used my own tofu scramble recipe –
Ingredients:
1 block plain tofu
2 t tamari
1 t turmeric
1 large onion finely chopped
2 cloves garlic finely chopped
a little olive oil
black pepper and sea salt to taste
Method:
Squeeze out any excess water in the tofu
Crumble the tofu in a bowl
Add the turmeric and tamari and mix well
Saute the onion and garlic lightly in the oil for a short while.
Add in the tofu mix and heat through, stirring continually.
For the final dish, I toasted some rye bread, spread some tofu scramble on top and added a few slivers of the 'NOT smoked salmon'
Delicious!
No, it wouldn't fool a carnivore from a flavour or texture point of view, but certainly might make them take a second look.
Bon apetit.