Raw vegan chocolate mint mousse cake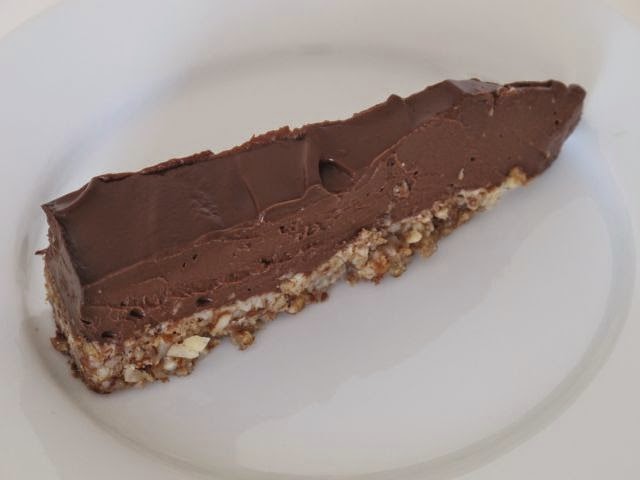 Chocolate mint mousse cake – raw and vegan
I just love these raw vegan desserts.
They are always a hit at dinner parties, and I made this choc mint one again the other night for our guests.
I did make one change to the recipe.
Although agave nectar is a natural product, it still is sugar.
So in the quest to make things more healthy, I used only 1/2 a cup of agave nectar, and replaced the other half with about 8 stevia tablets dissolved in 1/2 a cup of water.
You might need to play around a bit with this to get the required sweetness.
See this post for my last version of recipe.
See also this post with my tips on making these raw vegan desserts.