Raw cracker biscuits – sweet and savoury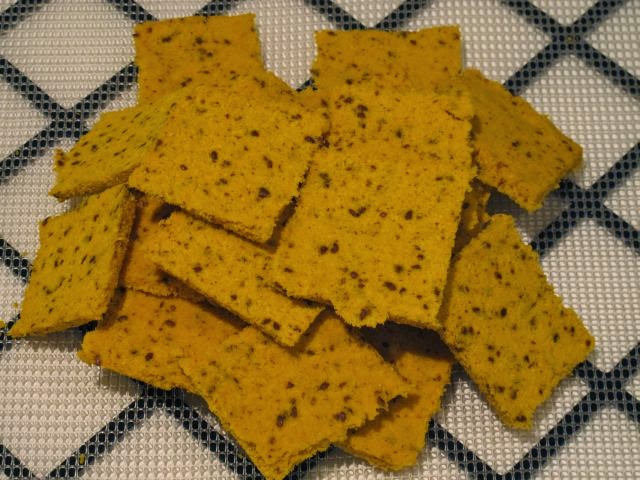 Sweet coconut crackers
Very happy to be back in our kitchen in Cape Town for a while.
We have a couple of dinner parties coming up over the next few days, and I like to have a selection of snacks and cracker biscuits for guests to nibble on before the meal.
I have reverted to my favourite Rawlicious recipe book and made batch of their flax-vegetable crackers.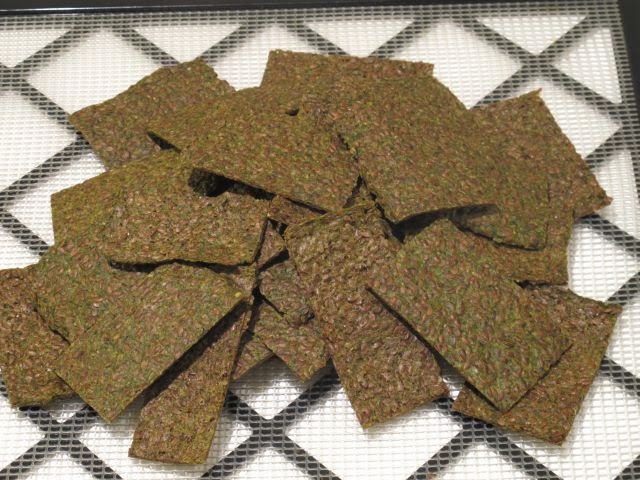 Veg-flax crackers
We have also just acquired yet another recipe book – Leafy Greens Cafe by Antonio De Luca, and her sweet coconut crackers looked delicious.
For the flax veg crackers, I used the recipe exactly as given in the book, but doubled up on everything.
Also see a previous post on breads and crackers here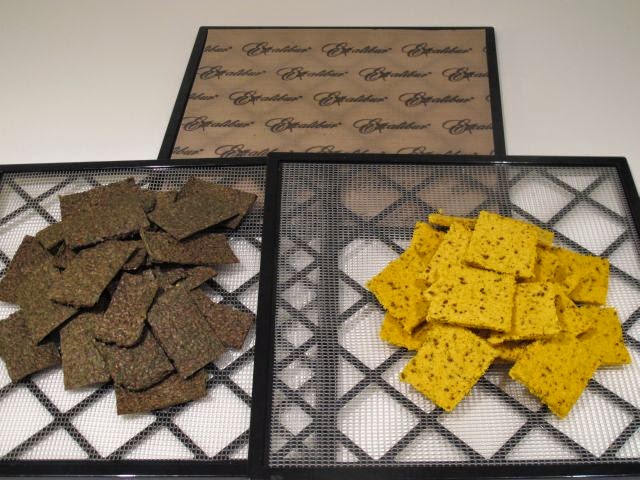 Mesh and solid Excalibur drying sheets
For the sweet coconut ones, I used unsweetened desiccated coconut instead of the fresh coconut meat.
As a result I needed to add extra sweetener and used a teaspoon of stevia liquid.
While processing and doing the taste test, I added some vanilla extract as I felt it needed that little something extra.
So my version of their recipe –
Ingredients:
3 1/2 C unsweetened desiccated coconut
2 C organic carrot juice
2 T flaxseeds, coarsely ground
2 t agave nectar
1 t stevia liquid
pinch or two of salt, to taste
Method:
Blend all ingredients in a high speed blender.
spread on to solid dehydrator sheets and dry for as long as it takes to get the crispiness you want. Probably about 12 hours.
Both of these recipes make use of the dehydrator. We have the Excalibur 9-tray machine, and till now have had to use baking paper on the mesh drying sheets.
But we have just bought the Excalibur Paraflexx solid sheets, and they are brilliant.
No more sticking when removing the crackers from the sheets to transfer to the mesh sheets to finish off the drying.
The coconut crackers are thicker than the flax crackers so take longer to dry.
Happy dehydrating!