Vegan butternut soup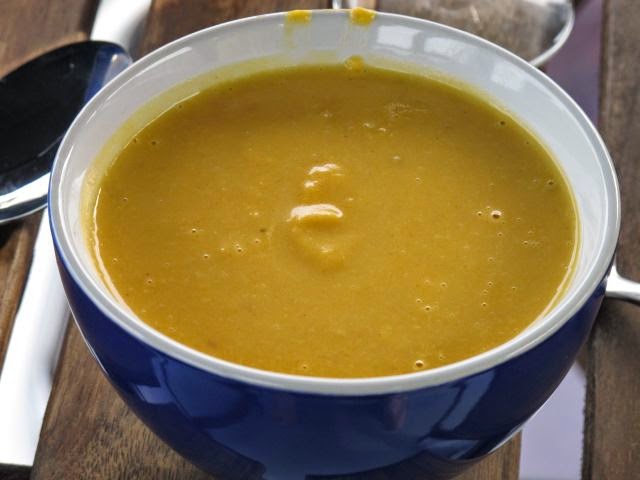 Butternut soup
Inspired by last week's spicy sweet potato soup, and with her forte for using up what we have, Karen came up with this amazingly tasty butternut soup.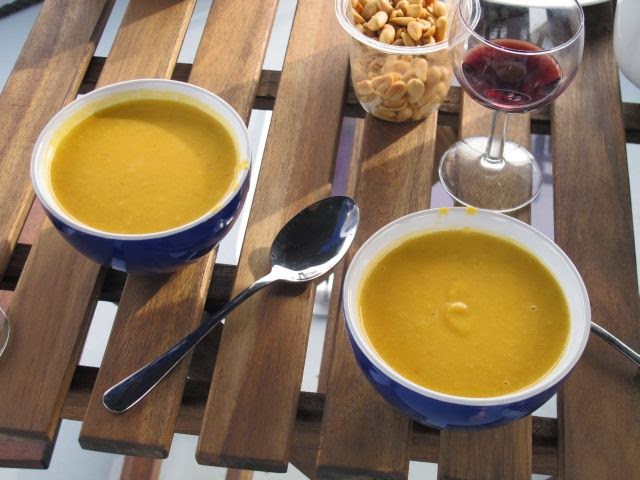 Ingredients:
1 butternut, seeds removed and diced
1 medium onion, chopped
3 medium carrots, chopped
1 apple, cored and chopped
1 C desiccated coconut
2 T mild curry powder
1 veg stock cube
1 Litre soy milk
salt to taste
water
Method:
Put all ingredients except the soy milk into a pot and just cover with water.
Bring to boil and then simmer till veggies are soft.
Add the soy milk bit by bit while blitzing with a hand blender till you have the thickness and consistency you want.
Warm through gently if needed, and serve.
Note – be careful not to let it boil once the soy milk is added otherwise it will split.
Bon Apetit