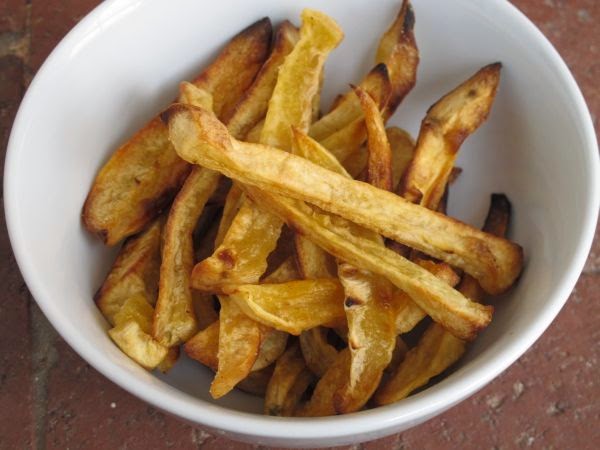 Oven baked sweet potato chips
I never thought I would ever blog about chips!
But while looking for the perfect vegan burger, we went to Wellness Warehouse restaurant in Cape Town, where they served up their vegan burger with these absolutely divine chips.
So of course I had to try and recreate them.
I haven't managed to get mine exactly the same, but they are still rather good. And so easy!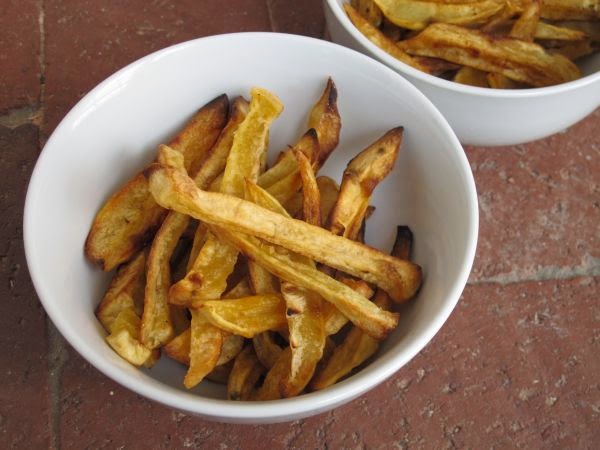 Use sweet potatoes, peel them and cut into chips.
Lightly coat with olive oil, and sprinkle with coarse rock salt.
Spread out on a baking sheet and bake for 20 mins to half an hour, turning a couple of times.
You can vary this idea by using different herb and spice mixtures. Get creative!
And of course, a lot more healthy than the deep fried ordinary potato chips.
Bon apetit.