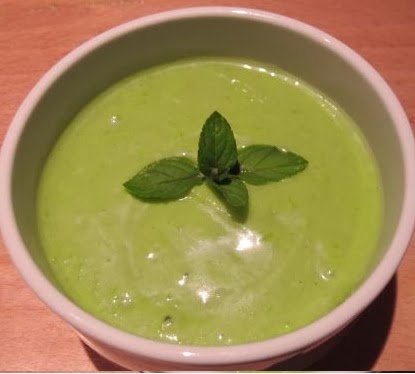 Raw vegan green pea soup
We are still busy with a round of entertaining.
Last night the menu was:
Green Pea soup
A selection of pizzas – raw pizza bases, with mostly raw toppings
Fresh fruit with a sweet nut kreem.
Here is the soup recipe I used.I did rather make it up after googling a whole lot of pea soup recipes.
However, it worked out rather well – a lovely bright green colour, and very refreshing. Just perfect for the hot summer weather we are having here.
Ingredients:
4 1/2 cups peas (I used frozen peas, but you could use fresh ones)
2 Avocados
3 1/2 cups plant based milk
2 spring onions – chopped
rock salt and fresh ground black pepper to taste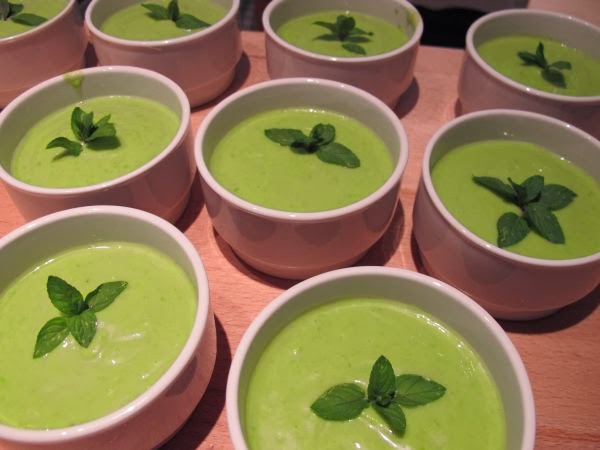 More green pea soup!
Method:
Blend the whole lot in the high speed blender till smooth and creamy.
Serve garnished with a sprig of mint.
This made enough for 10 servings.
The pizzas were very similar to the ones in this post.