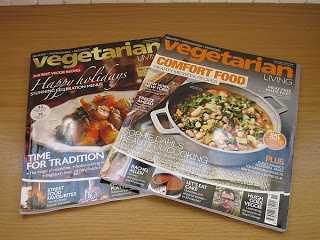 Great Vegetarian Magazine
I have been 'up north' as Karen calls it. In Aberdeen, Scotland for a few weeks with no opportunity to do much cooking.
So it is great to be back in our kitchen in Cape Town.
While there though, I found a wonderful magazine devoted to vegetarian cooking –
Its a monthly called Vegetarian Living and is available on line as well – Vegetarian Living Magazine
It has loads of interesting articles as well as some lovely recipes.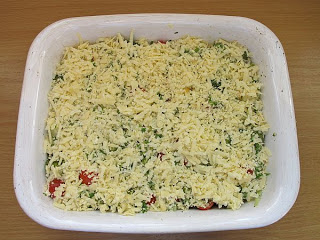 Cheesy Brocolli Bake – ready to cook
We had friend for supper last night and I used two recipes from the magazine – the Cheesy Brocolli Bake for a main course, and the Pear, Almond and Chocolate Crumble for dessert.
I used the Brocolli Bake recipe exactly as it was in the magazine, though upped the quantities a little bit to serve 6 instead of 4. Here is a similar recipe for a – Cauliflower Bake
Pear, Almond and Chocolate Crumble – with Greek Yoghurt
Any regular reader will probably know I am keen on making dishes as healthy as possible and reducing the carb count.
So with the dessert, I replaced the ordinary flour with almond flour, reduced the butter to about 60 grams, and used liquid stevia instead of castor sugar.
I also halved the amount of brown sugar, and made up the difference with stevia powder.
Our version of this recipe is on our website – Meat Free Everyday – and a Vegetarian Living version is – here.
Both were very easy recipes, and both went down a treat! So Bon Apetit. For more low carb and meat free recipes go to the recipes home page on – this link.